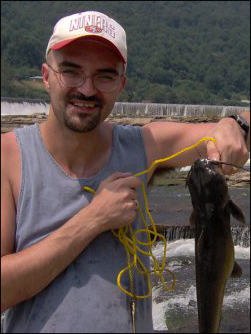 Kevin
Investigator

---
About:
As a nurse, I've seen my fair share of death and had some experiences during that which made me wonder about the other side a bit. Then my Momma (Linda Robertson) and I went to TALA for an overnight investigation. We were the only two lft standing when the sun came up and I've been hooked ever since.

Most Memorable Experience:
Old South Pittsburg Hospital! Most active place we've ever been.
---
<< BACK TO MEMBERS PAGE >>